Chamber Music Program | Farley's House of Pianos
Chamber Music Program
Register Now for our Summer Chamber Music Workshop!
Farley's Chamber Program will hold a weeklong chamber music workshop between June 27th and July 1st, 2022 at St. Thomas Aquinas Church, 602 Everglade Drive, Madison, WI 53717. This workshop is open to students of all levels, including adults (all participants are expected to have basic competency in reading music). The week's activities will include:
Daily coachings with a Farley's chamber coach, scheduled in one-hour blocks between 10 AM and 12 PM (see below for coach bios!).
An opportunity to play in a masterclass for the professional string quartet of Ji-Yeon Lee, violin; Vini Sant'Ana, violin; Blakeley Menghini, viola; Ryan Louie, cello on Wednesday, June 29th from 9-11 AM.
A final performance in the St. Thomas Aquinas chapel on Friday, July 1st at 7 PM.
Tuition: $180.00 per participant.
Registration Deadline: Friday, June 10th.
To register, please print, complete, and return the registration and policy forms below via postal mail along with your payment. We cannot accept registrations via email. Check or credit card is accepted. Checks should be made out to "Farley's House of Pianos".
Summer Chamber Workshop Registration Form
Summer Chamber Workshop Policy Agreement
Please direct any questions to Renée Farley at 608-271-2626 ext. 4 or renee@farleyspianos.com .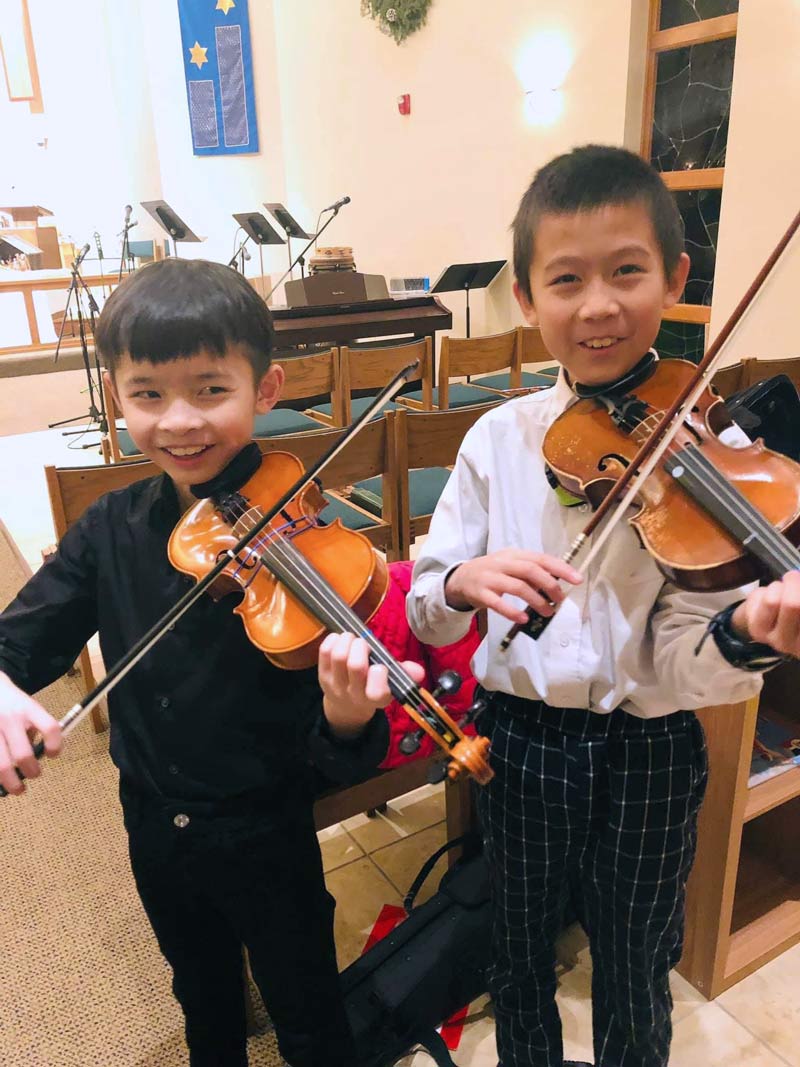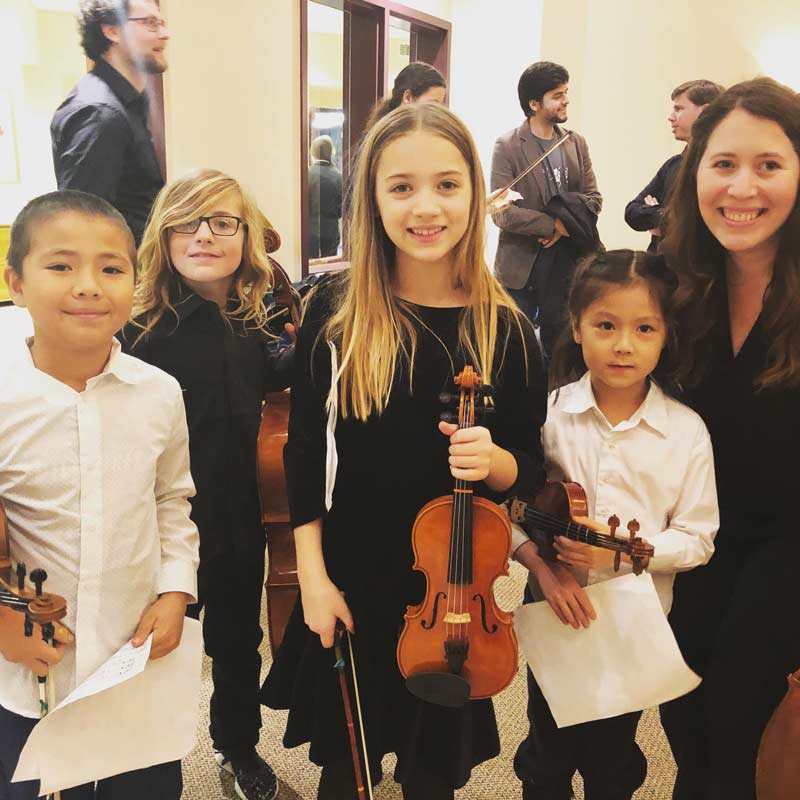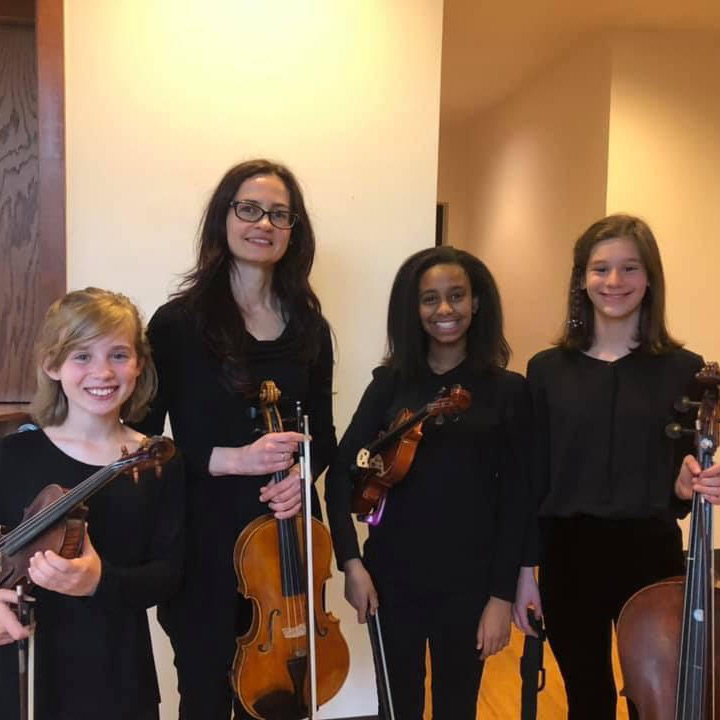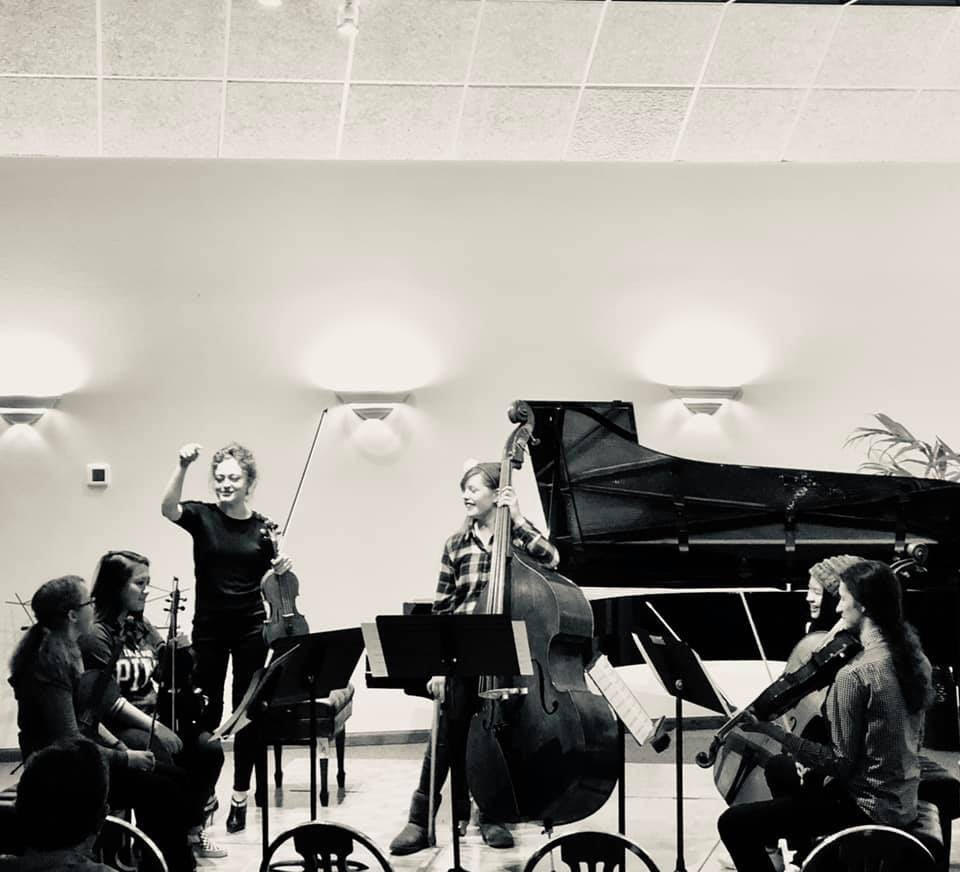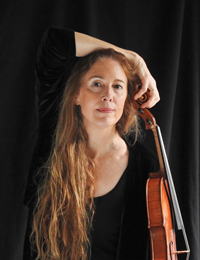 Katrin Talbot
Katrin Talbot is assistant principal violist in the Madison Symphony Orchestra, and plays frequently in the Wisconsin Chamber Orchestra. As a chamber musician, she's performed with the Pro Arte Quartet, Bach Dancing and Dynamite Society, the Red Hot Lava Chamber Music Festival, and the Oakwood Chamber Players. She has appeared on many recordings of chamber music, has taught and performed for several years in the Chamber Music in the Mountains program in Tucson, and teaches viola, violin and chamber music.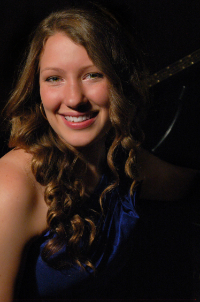 Sarah Williams
Sarah Williams has taught piano privately for over ten years. She is passionate about making music a fun but stimulating life-changing experience for her students, both young children to adults. At UW-Oshkosh, while studying piano performance, she worked as vice-president of Oshkosh Collegiate Music Teachers' Association and assisted in different pedagogical events such as Fun for Two–a duet and duo piano workshop open to the community. In 2019, she graduated from UW-Madison with her Master's in collaborative piano. As a performer, she has won competitions such as the UW-Oshkosh Concerto Competition, the UW-Oshkosh Honors Competition, and UW-Oshkosh Celebration of Scholarship. Besides teaching and performing, Sarah has accompanied a wide range of ensembles including Badger State Girls' Choir, UW-Oshkosh University Choir, UW-Oshkosh Opera Theater, UW-Oshkosh Wind Ensemble, UW-Madison Women's Choir, and UW-Madison's Opera Theater. She now works as a collaborative pianist in Madison, WI.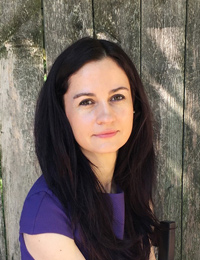 Ina Georgieva
Bulgarian-born violist Ina Georgieva is an accomplished orchestra musician, chamber music performer, and teacher. She holds degrees in viola performance from the National Academy of Music (Bulgaria); Hochschule für Musik Franz Liszt Weimar; and Texas Christian University. While pursuing her undergraduate studies, Ina was a member of New Symphony Orchestra (Bulgaria). Prior to moving to the USA, Ina was a member of the Sofia State Opera and Malta Philharmonic Orchestra. Ina is trained in the Suzuki method and is a certified early music education instructor. Currently, Ina is a member of Madison Symphony Orchestra and is a coach with the Chamber Music program at Wisconsin Youth Symphony Orchestras. She also teaches violin and viola at the Madison Metropolitan School District.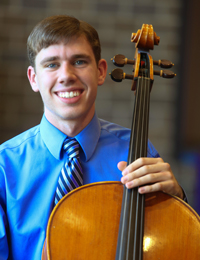 Zachary Preucil
Zachary Preucil is currently pursuing a D.M.A. in Cello Performance with a minor in Arts Administration at UW-Madison. Zachary received his M.M. in Cello Performance and an Arts Leadership Certificate from the Eastman School of Music and B.M. in Cello Performance from the New England Conservatory of Music. His primary cello teachers have included Uri Vardi, David Ying, Yeesun Kim, and Walter Preucil.
An active educator, Zachary has served on the faculties of the Music Institute of Chicago, Music for Youth of Arlington Heights, and the Kanack School of Musical Artistry. Additionally, he has held graduate teaching assistantships at the Eastman School of Music and UW-Madison. Zachary has been invited as a guest clinician at the Community Cello Works program (Blacksburg, VA), Music Institute of Chicago Suzuki Workshops, Wheaton College Community School for the Arts, and numerous solo/ensemble contests. He has also coached chamber music at the Schaumburg Youth Orchestra and Farley's House of Pianos. Zachary has trained in the Suzuki Cello Method with Rick Mooney, Jean Dexter, and Tanya Carey.
Zachary is currently associate principal cellist of the La Crosse Symphony and has recently performed with the Wisconsin Philharmonic, Midsummer's Music Festival, Green Lake Music Festival, Caroga Lake Music Festival, the MIC Faculty/Guest Artist Series, and as a soloist with the Schaumburg Youth Orchestra at Chicago's Orchestra Hall. He has also been a featured performer on "The Midday With Norman Gilliland" on Wisconsin Public Radio.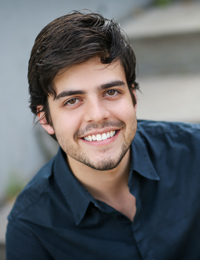 Vinícius Sant'Ana
Brazilian-born violinist Vinícius Sant'Ana has concertized across four continents. As a chamber musician, he has toured China, Japan, the Czech Republic, Brazil, and the United States as a member of the Red River Trio, and has also been a member of the University of North Dakota String Quartet. Sant'Ana has performed with leading Brazilian orchestras including the Brazilian Symphony Orchestra, Mato Grosso Symphony Orchestra, and Municipal Theater Orchestra of São Paulo. He performs regularly with the Quad-City Symphony, the La Crosse Symphony, and Fox Valley Symphony.
A dedicated educator, Sant'Ana maintains a private teaching studio and is a chamber music instructor at Farley's House of Pianos. Additionally, he has served as a violin instructor for the Summer Chamber Music Camp in Manhattan, KS, Arioso School of Music and Northern Valley Youth Orchestra, ND.
Winner of the São Paulo Young Artist Competition, Grand Forks Symphony Competition, and the Bismarck Symphony Competition, among others, Vinícius Sant'Ana, at age 16 performed the Viotti Violin Concerto No. 22 with the Preludio Symphony under the baton of Julio Medaglia for the nationally televised Preludio Classical Music Competition. He earned his Master of Music degree at the University of Wisconsin-Madison under the guidance of Dr. Soh-Hyun Altino, and served as Teaching Assistant for the Madison Symphony Orchestra's Up Close & Musical® program, introducing K-3 students to the basic elements of music. Sant'Ana received his Bachelor of Music degree from the University of North Dakota, where he studied with the Argentinian violinist Alejandro Drago.
Currently, Vinícius is a member of the Griffon String Quartet, a full-time ensemble based in Door County, WI.
Sant'Ana plays a 1908 Giulio Ettore Degani violin and Henry Guerra bow. When not performing, Sant'Ana enjoys playing ping pong, soccer, swimming and kayaking.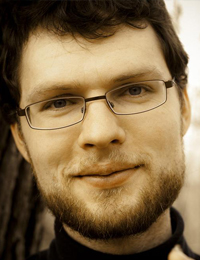 Jonathan Thornton
Pianist Jonathan Thornton has been teaching for most of the past decade. He has taught private lessons ranging from the youngest beginners to advanced university students and retired adult students. He has also taught ear training and class piano as part of teaching assistantships during undergraduate and graduate study. In addition to this diverse teaching experience, he has performed solo and collaborative recitals around the United States and in parts of Europe. Jonathan received a Doctor of Musical Arts degree from the University of Wisconsin‑Madison. He studied with Christopher Taylor and was a winner of the 2012 UW-Madison Beethoven competition.