Instructors | Farley's House of Pianos | Madison, WI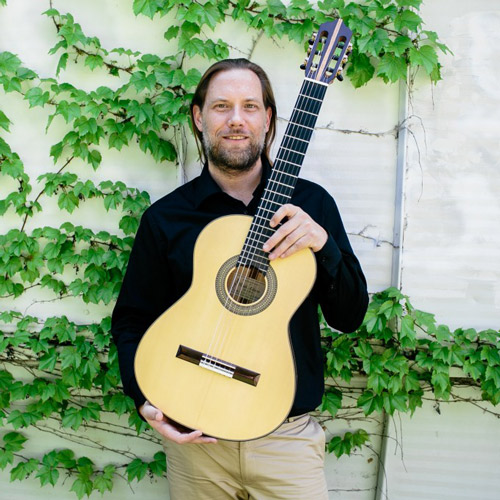 Chris Allen
Classical Guitar, Ukulele, and Mandolin
Chris has taught music for over 20 years. He earned his doctor of musical arts in classical guitar performance (with a minor in jazz studies) at the University of Wisconsin-Madison. Chris also holds a master's degree and bachelor's degree in classical guitar performance from Southern Illinois University Carbondale, where he participated in jazz ensemble and several jazz combos.
Chris is available to teach students five years old and up on Saturday afternoons.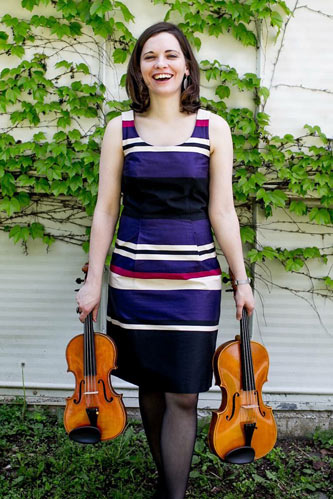 Shannon Farley
Violin and Viola
Shannon Farley has taught violin and viola privately since 2002, and is Suzuki-trained in Suzuki violin books 1-8 and Suzuki viola books 1-6. Shannon holds an M.M. degree from the University of Wisconsin-Madison where she studied with Professor Tyrone Greive. As an undergraduate, Shannon studied Photography and Violin Performance at the University of Minnesota-Twin Cities where she studied violin with Professor Mark Bjork and Minnesota Orchestra violinist Stephanie Arado. Prior to that, Shannon studied violin and viola at Interlochen Center for the Arts on a Scholarship from the Wisconsin Youth Symphony Orchestras. In addition to teaching, Shannon subs with the La Crosse Symphony on violin and viola and performs regularly in the Canzonetta Duo with classical guitarist Chris Allen.
Shannon's studios are currently full.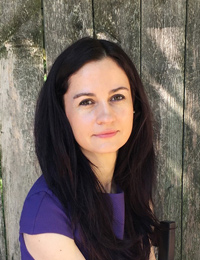 Ina Georgieva
Violin and Viola
Bulgarian-born violist Ina Georgieva is an experienced teacher, having taught violin and viola privately for over 10 years. She is certified to teach violin and viola in the Suzuki method, and received scholarships from the American Suzuki Institute and the Suzuki Association of the Americas in pursuit of this training. Ina is currently on faculty with WYSO Music Makers and coaches chamber music at WYSO. In addition, she teaches violin and viola at the Bearclaw String Academy and Music con Brio afterschool programs, and at Farley's House of Pianos chamber music program.
Ina is also an accomplished orchestra musician and chamber music performer. Currently a member of the Madison Symphony Orchestra, she was previously with Malta Philharmonic Orchestra, Sofia State Opera (Bulgaria), Theater Erfurt (Germany), and New Symphony Orchestra (Bulgaria). Ina holds degrees in viola performance from the National Academy of Music (Bulgaria), Hochschule für Musik Franz Liszt Weimar (Germany), and Texas Christian University (United States).
Ina lives on the east side of Madison with her husband, Charlie, and their two dogs, Mika and Cleo.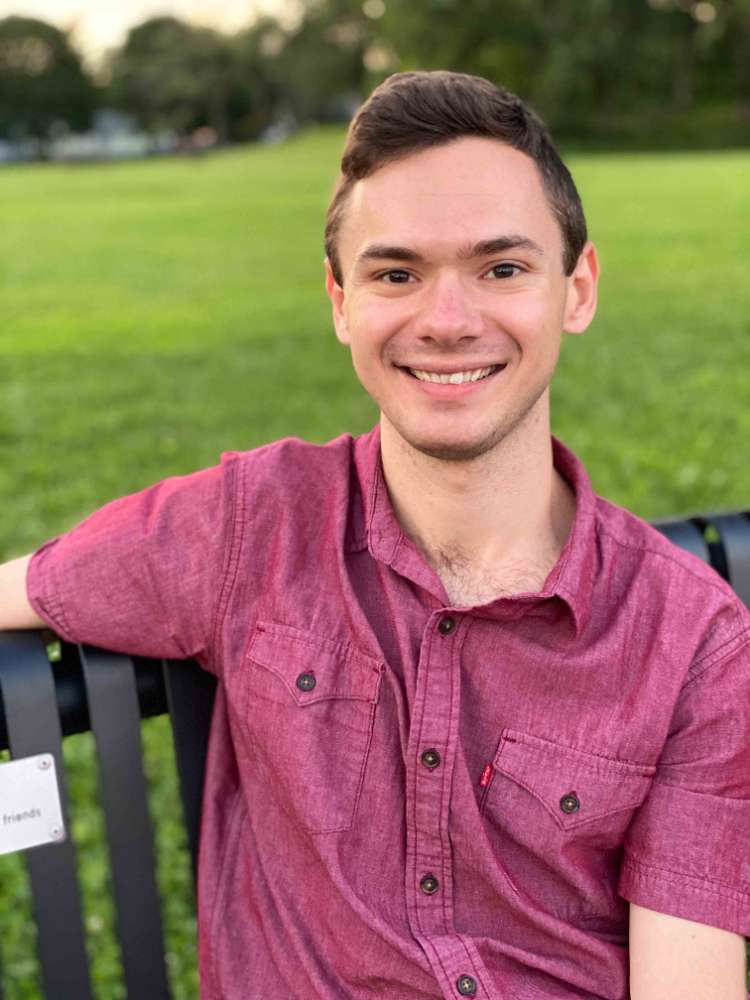 Ryan Grippo
Piano
Ryan has taught piano to students with a variety of skill sets and ages over the past eight years. His goal is to provide a creative, productive, and low-stress environment where students can tackle challenges without fear of judgement or failure. He received his Bachelor's in piano performance from the University of Colorado, studying under Jennifer Hayghe. He received his Master's in piano performance and pedagogy from the University of Oklahoma, studying piano with Igor Lipinski and pedagogy with Barbara Fast and Jane Magrath. During his time in Oklahoma, he worked as a graduate teaching assistant, offering both individual instruction and group piano courses. He received the Provost's Certificate of Distinction in Teaching for his efforts, signifying he was among the top 10% of graduate teachers university-wide. Outside of teaching, some of Ryan's favorite musical moments include performing in concert alongside composer Lowell Liebermann and premiering an originally composed piece during his Master's recital. While not at the piano, Ryan enjoys hiking and computer programming.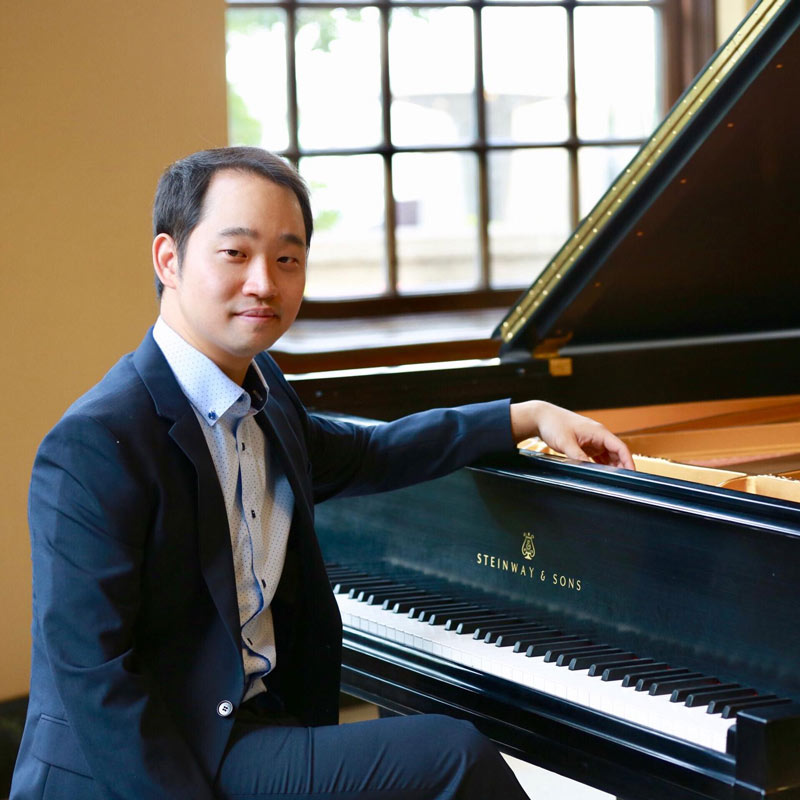 Kangwoo Jin
Piano
Praised for his "refined tone quality with immensely powerful energy" ( Chosun Daily Newspaper ), Korean pianist Kangwoo Jin is an accomplished musician who has won prizes in numerous competitions, including the Korea-Herald Newspaper competition and the Eumyoun piano competition. He also performed in the debut concert at the prestigious Sejong Arts Center (Seoul, Korea) in 2005, sponsored by the Chosun Daily Newspaper. He is the recipient of the J. Battista Scholarship for performance excellence at Indiana University and the prestigious Collins Distinguished Fellowship for his doctoral studies at the University of Wisconsin-Madison.
Jin completed his Bachelor of Music degree at Hanyang University in South Korea and earned his Performer Diploma and his Master's of Music at Indiana University where he worked as an associate instructor. Kangwoo is currently a Doctoral Candidate in Piano Performance and Pedagogy under the guidance of Christopher Taylor and Jessica Johnson at the University of Wisconsin-Madison.
In 2016, Jin was selected as the winner of the UW-Madison Concerto Competition and performed the Rachmaninoff Piano Concerto No.2 in c minor, Op.18 with the UW Symphony Orchestra. In addition, he was a two-time winner of the UW-Madison Beethoven Competition and has given live performances on Wisconsin Public Radio and WORT FM. Recently he was featured on WISC-TV Channel 3000 and in the Wisconsin State Journal .
As a devoted educator, Jin has been teaching for over 15 years and he has taught class piano and applied piano students at Indiana University as an associate instructor. At UW-Madison, he taught Piano Performance Critique and Classical Piano Classes at the Summer Music Program. Jin served as a Vice President of Music Teachers National Association Collegiate Chapter at UW Madison and has presented at international, national, and regional conferences, such as the MTNA Collegiate Pedagogy Symposium, the World Piano Pedagogy Conference in Novi Sad, Serbia, and the Wisconsin Music Teachers Association. Jin frequently gives master classes in the U.S. and Korea, specializing in working with advanced students.
Jin is currently a faculty member at the Wisconsin Conservatory of Music, Farley's House of Pianos and UW-Madison Division of Continuing Studies.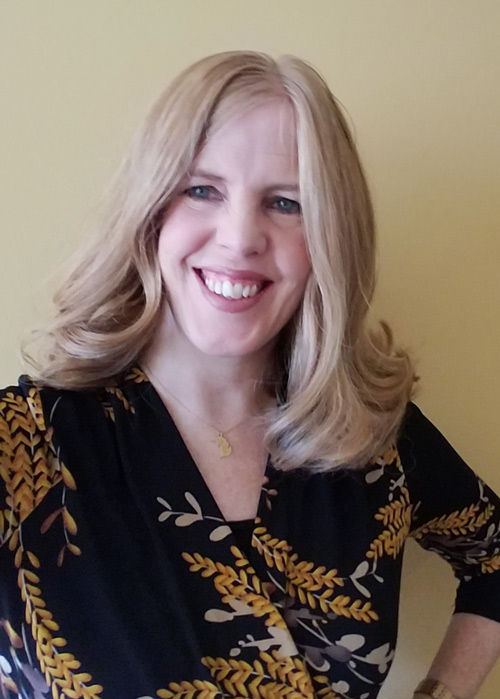 Carol Nuelle
Piano
Carol Nuelle recently moved to Madison from Ann Arbor, MI. In Ann Arbor, she was on the faculty at the Faber Piano Institute, founded by Randall and Nancy Faber, authors of the widely used Piano Adventures piano method books. During her tenure at the Faber Piano Institute she taught private lessons, group lessons and master classes. Carol earned her music degree from Eastern Illinois University and has taught young as well as adult students since January of 2005. She has built thriving piano studios in both Chicago and Ann Arbor. She is committed to making piano enjoyable and customized for each student while training theory and fundamentals. Although Carol has had many performing experiences, her true passions are teaching and the joy of music.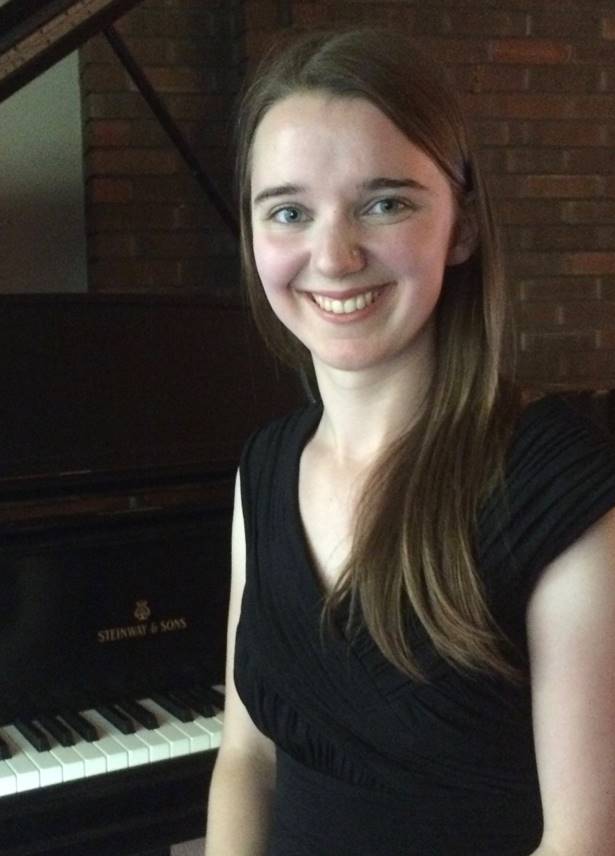 Sarah Prescott
Piano
Sarah Prescott holds a Bachelor of Arts in Music from the University of Chicago. As an active member of the University of Chicago classical music scene, she gave recitals both on and off campus and accompanied students in the Vocal Program. While in Chicago, Sarah was awarded the Visiting Committee Music Lesson Stipend Award in 2012 and 2013, as well as winning second place in the Illinois State Music Teachers Association (ISMTA) Competition in 2012 and third place in 2013. Committed to bringing music into the lives of the next generation, she has taught piano to young children and accompanied high school choirs on Chicago's South Side. Sarah is motivated by the conviction that music should always be a creative and exciting pursuit, and believes in fostering students' individual creative voices. A Madison native and former Farley's student, Sarah is delighted to be teaching at the place where her love of music began.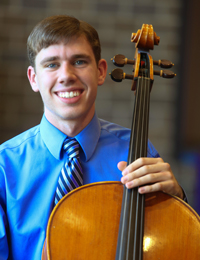 Zachary Preucil
Cello
Zachary Preucil is currently pursuing a D.M.A. in Cello Performance with a minor in Arts Administration at UW-Madison. Zachary received his M.M. in Cello Performance and an Arts Leadership Certificate from the Eastman School of Music and B.M. in Cello Performance from the New England Conservatory of Music. His primary cello teachers have included Uri Vardi, David Ying, Yeesun Kim, and Walter Preucil.
An active educator, Zachary has served on the faculties of the Music Institute of Chicago, Music for Youth of Arlington Heights, and the Kanack School of Musical Artistry. Additionally, he has held graduate teaching assistantships at the Eastman School of Music and UW-Madison. Zachary has been invited as a guest clinician at the Community Cello Works program (Blacksburg, VA), Music Institute of Chicago Suzuki Workshops, Wheaton College Community School for the Arts, and numerous solo/ensemble contests. He has also coached chamber music at the Schaumburg Youth Orchestra and Farley's House of Pianos. Zachary has trained in the Suzuki Cello Method with Rick Mooney, Jean Dexter, and Tanya Carey.
Zachary is currently associate principal cellist of the La Crosse Symphony and has recently performed with the Wisconsin Philharmonic, Midsummer's Music Festival, Green Lake Music Festival, Caroga Lake Music Festival, the MIC Faculty/Guest Artist Series, and as a soloist with the Schaumburg Youth Orchestra at Chicago's Orchestra Hall. He has also been a featured performer on "The Midday With Norman Gilliland" on Wisconsin Public Radio.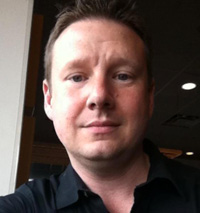 Chris Rottmayer
Piano
Chris Rottmayer is a jazz pianist, composer, and jazz vibraphonist living in Madison, Wisconsin. Chris attended Capital University in Bexley, Ohio as a jazz studies major and as a percussion performance major, and holds a BA in Music from Rollins College in Winter Park, Florida and an MM in Jazz Composition and Jazz Performance from the University of South Florida. Currently, Chris is pursuing a DMA in Piano Performance at the University of Wisconsin-Madison, living full time in Madison, and developing a Madison-based private teaching studio.
Chris has been a freelance jazz pianist since 1990 and a pianist for Walt Disney World since 1999, and has released two albums as a leader: Reactive Synthesis (2013) and Sunday at Pilars (2019). Chris is currently the Instructor of Jazz Piano at the University of South Florida, where he has taught since 2007.
After his first stint in college, Chris worked for eight years as a show band pianist on cruise ships, working two of those years as a bandleader. During those eight years Chris worked for Costa, Royal, Princess, Norwegian, and Seabourn Cruise Lines. Chris moved to Orlando, FL in 1998 and began working as a sideman and leader for many different clients including Disney, Universal, the Orlando Philharmonic, Michael Andrew and Swingerhead, the Paul Vesco Orchestra, Groovelogic, Dirty Martini and the Grand Bohemian hotel. He is a first call studio player, having played many recording sessions. Chris has played many shows and is comfortable reading and accompanying singers. He has a strong background working with keyboards and technology.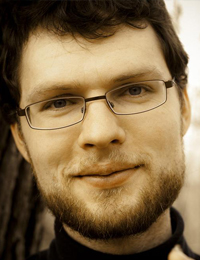 Jonathan Thornton
Piano
Pianist Jonathan Thornton has been teaching for most of the past decade. He has taught private lessons ranging from the youngest beginners to advanced university students and retired adult students. He has also taught ear training and class piano as part of teaching assistantships during undergraduate and graduate study. In addition to this diverse teaching experience, he has performed solo and collaborative recitals around the United States and in parts of Europe.
Jonathan received a Doctor of Musical Arts degree from the University of Wisconsin-Madison. He studied with Christopher Taylor and was a winner of the 2012 UW-Madison Beethoven competition.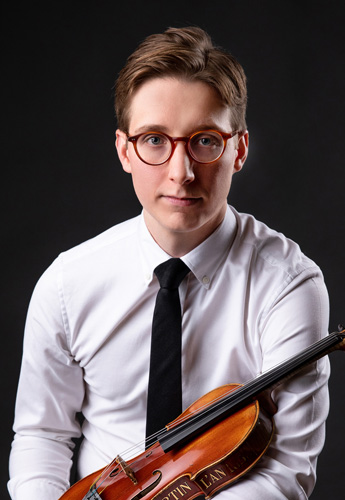 Clayton Tillotson
Violin
With more than a decade of teaching experience, Clayton Tillotson has helped students of all levels become efficient problem solvers, develop comfort and ease in playing, and convincingly express their musical ideas to audiences. He holds Bachelor's and Master's degrees in Violin Performance from the University of Wisconsin-Madison, where he studied with David Perry of the Pro Arte Quartet and was awarded a full scholarship position in UW's prestigious graduate Hunt Quartet. He also earned an artist diploma from The Glenn Gould School of The Royal Conservatory in Toronto where he studied with the renowned violin pedagogue, Paul Kantor.
Clayton has spent many summers at music festivals across the United States and has been a fellowship recipient at the Aspen Music Festival, an artist/faculty member at the Caroga Lake Music Festival, and chamber music prizewinner at the Meadowmount School of Music. In addition to teaching privately, he also coaches violin and chamber music for the Wisconsin Youth Symphony Orchestras. He regularly performs with ensembles such as the Madison Symphony and the Wisconsin Chamber Orchestra, and has performed live on Wisconsin Public Radio's "The Midday."
Praise from students often reflect that lessons with Clayton are "an amazing experience!" Parents have observed that "his attention to detail is unmatched," and noted, "it was immediately clear to me that Clayton understands kids." And colleagues have noticed that students "cannot stop talking about how incredible Mr. Tillotson's classes are each week."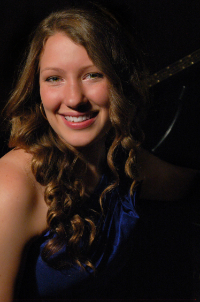 Sarah Williams
Piano
Sarah Williams has taught piano privately for over six years out of her studio in Appleton, Wisconsin. She is passionate about making music a fun but stimulating life-changing experience for her students, both young children to adults. At UW-Oshkosh, while studying piano performance with Dr. Eli Kalman, she worked as vice-president of Oshkosh Collegiate Music Teachers' Association and assisted in different pedagogical events such as Fun for Two, a duet and duo piano workshop open to the community. Since finishing her bachelor's degree, she is now attending UW-Madison for a master's in collaborative piano with Martha Fischer. As a performer, she has won competitions such as the UW-Oshkosh Concerto Competition, the UW-Oshkosh Honors Competition, and UW-Oshkosh Celebration of Scholarship. Besides teaching and performing, Sarah has accompanied a wide range of ensembles including Badger State Girls' Choir, UW-Oshkosh University Choir, UW-Oshkosh Women's Choir, UW-Oshkosh Opera Theater, UW-Oshkosh Wind Ensemble, as well as all UWO vocal auditions.