Facility | Farley's House of Pianos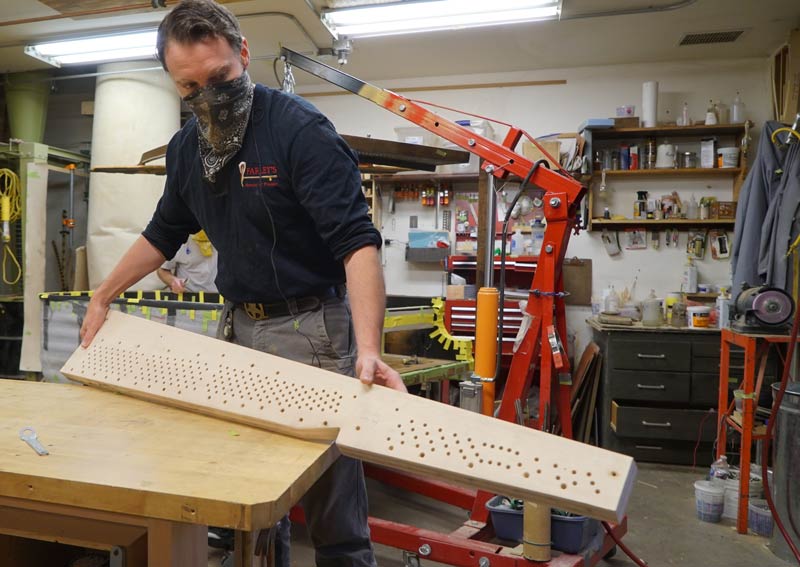 Farley's piano restorations happen on-site in the 2,693 square foot restoration workshop in Madison, Wisconsin. We do not outsource the care of your piano and we won't ship your instrument to another state or country.
Within our restoration workshop we have dedicated rooms for refinishing, restringing, soundboard repairs, and soundboard manufacturing.
You are welcome to tour the Midwest's premier piano restoration shop. Meet dedicated technicians who are devoted to the art of piano building. Tours are available by appointment. For a tour, or to learn about our restoration process, please email our workshop or call Tim Farley at 608.271.2626 ex. 3.