Moving | Farley's House of Pianos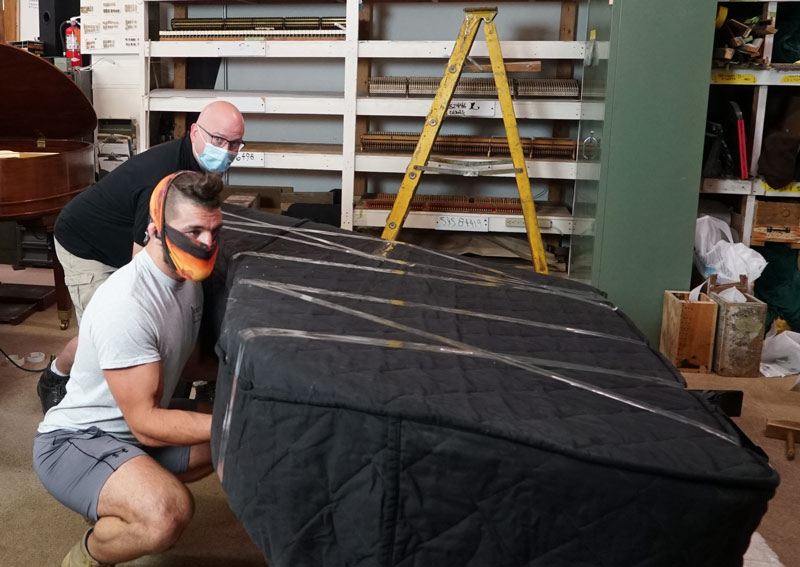 Our expert movers use specialized techniques and equipment to protect your piano during moves. Since even short periods of time at extreme temperatures can cause damage, Farley's uses a climate-controlled moving truck that allows safe moves in any season.
Please complete the moving form below. We are moving pianos, however while one of our moving staff is out with a non-work-related injury we must plan each move carefully and may need to turn down more complicated moves. Protecting your instrument is important to us.
Fill out this form to receive a quote for moving your piano.